Hello lovely readers,
Yesterday I was scrolling through my emails and suffering through the daily grind of random Shutterfly and Buzzfeed Tasty emails, when I got an email from WordPress reminding me that this blog is officially 1 month old! Blogging has been such a blast and a great way for me to share my thoughts, ideas, and recipes with you guys. I'm really trying not to sound like an Oscar's acceptance speech right now, but I'm so grateful to everyone who took a little time out of their day to read my posts and to all current and future readers, I hope you continue to do so. Starting a blog has been my dream for the past 4 years but I haven't had the courage to do it until a month ago. But enough sappiness. What would this post be without posting about something I love (other than you guys)? Being the typical teenage dreamer that I am, I made a list of a few bags that I can't wait to own someday in the very distant future *sigh*. Share your favorites or other bags you like in the comments below because a designer bag collection can never be too big ;).
Givenchy Antigona 
*via
I know that some people love this bag and some really hate it, but judging by its popularity on the streets and  social media, I think it isn't going to be a classic bag. I prefer the matte finish, as it wouldn't show scratches as easily as the shinier version and the removable strap help it transition from an easy, everyday crossbody to a sophisticated night bag.
Dior Lady Dior Bag
*via
Probably the most classic bag from Dior, the Lady Dior bag was the first bag to ever appear on my bag wishlist. I discovered this gem after admiring the Dior ad in the January 2013 issue of the W magazine. Its petite size is so sweet with the silver hardware and I have to agree with Dior's description of the bag being a bag for "a true lady" (I am quite the opposite)
Chanel Mini Flap
*via
By now I'm sure you can all see that there is a clear preference for small, black bags with silver hardware but I just find that black and silver complement each other really well and I just can't deal with larger sized bags. This bag is definitely the most classic bag that Chanel has ever created and makes me want to swoon every time I look at it. It is also a super versatile piece that could probably go with EVERYTHING.
Saint Laurent Pink Sac Du Jour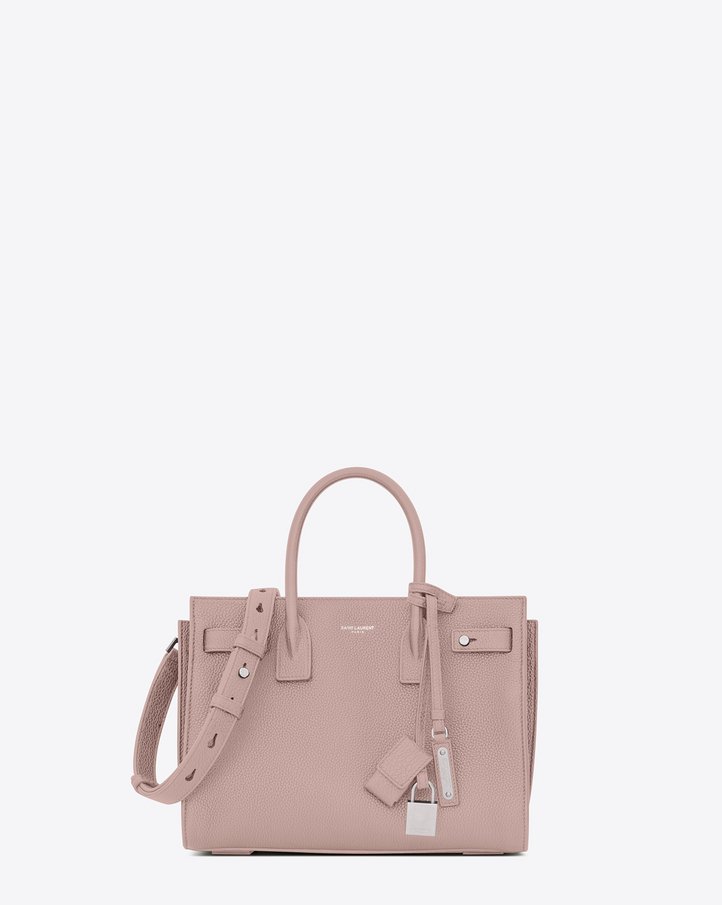 *via
Yay, a bag that isn't black! This "powder pink" color makes it the perfect bag for spring and summer looks. I first saw this bag on the YouTuber MyLifeAsEva's instagram and fell head over heels in love.  Naturally I would want it in one of the smaller sizes, but some of the girls at my school have this in the medium size and it looks good enough to eat in that size.
I hope you guys enjoyed this post and come back next week for a new one!
Kisses,
Kat